Insight: Issue 43 (5th May)
It's May – hooray!
Time to go eat some hay, make things out of clay and lay by the bay?
This week, a veritable treasure trove of events-based news to excite and inform in equal measure:
A packed pilot festival brings the good times back (for one night only); Improve your virtual event lead generation; A nature-based theme for this year's Mental Health Awareness Week; 5 top tips for your next virtual event; Record-breaking drone action; Encouraging signs for returning to the office; Post-pandemic positivity and optimism abound at European Convention Bureaus; and finally, 18 kickass Hybrid Event Ideas to get those creative juices flowing.
Lead on Macduff….
Dance like Covid's not looking
A pilot concert in Liverpool on Sunday saw indie band Blossoms (we've not heard of them either) play to a 5,000 strong crowd – no masks, no social distancing, no rule of six, no risk of fines. Just good times, massive queues for the toilet and warm cans of Red Stripe. How we yearn for those carefree days again.
Year round engagement with your event attendees
Still struggling with virtual event value? Wondering how you can improve lead generation at your virtual events? The good people at Event Manager Blog have outlined a few handy tips to get long-lasting, meaningful business relationships with your virtual event delegates, long after the last stream has ended and the curtain has closed.
Taking it back to nature
As the UK slowly emerges from the Covid crisis, events like Mental Health Awareness Week have become an essential resource for people still struggling with the unprecedented nature of the last year's pandemic. This year's theme is 'Nature' – as Chief Executive Mark Rowland explains," Nature is so central to our psychological and emotional health, that it's almost impossible to realise good mental health for all without a greater connection to the natural world." Find out more and get involved if you can.
Jaw-dropping droneage
Prepare to be dazzled, amazed and bamboozled all at once. The Guinness World Record for the most unmanned aerial vehicles (UAVs) airborne simultaneously has been broken, with a display by 3,281 drones to mark the launch of Hyundai's luxury vehicle brand Genesis into the Chinese market. Not too shabby, and with a launch event like that, who cares what the actual car's like.
Back to the office – 2021 styles
If, like many others, you have enjoyed and embraced working from home but feel that the whole kids running amok in the background / kitchen workspace environment has run its course, then 2021 could be the year for you. Many businesses are now planning to reopen their workplaces by the end of Summer, but with so many colleagues meeting in person for the first time in over a year, things are bound the be a little awkward. With all that in mind, inc.com have compiled a cheeky little step-by-step guide to managing the first day back in the office.
Of course, returning to the office also sees the return of the once feared now lauded face-to-face meeting (remember them?). Yes indeed, with the UK vaccination rollout currently at 'full pelt' and travel rules evolving as every week passes, here's 5 positive signs to indicate the return of F2F meetings is just round the corner. Better get that coffee jar restocked and the custard creams in.
The future's bright (hopefully)
That's more like it. After a year like no other, Event Profs everywhere are yearning for any kind of smidgen of good news or optimism. Well, yearn no longer. A new survey of 134 European Convention Bureaus from 33 European countries has indicated that despite reductions in staff and budgets, a vast majority of convention bureaus are optimistic or very optimistic about their future. Hallelujah.
Get creative with Hybrid
Looking to pivot to Hybrid for your next event and in need of some serious inspo? Here's 18 handy Hybrid Event ideas which showcase why they're valuable and how to actually host them. From Apple to Adobe, all the big boys are getting on board the Hybrid bus, so if you'd like to join them just give us a shout at Cameron and we'll get it off the ground, no sweat.
And finally – we have one question….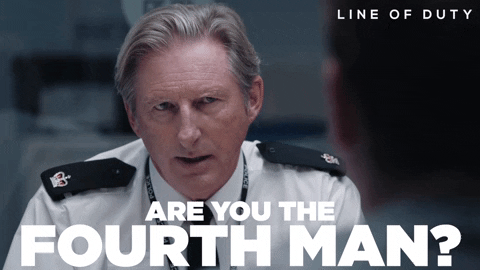 Because it sure as hell can't be Buckells.